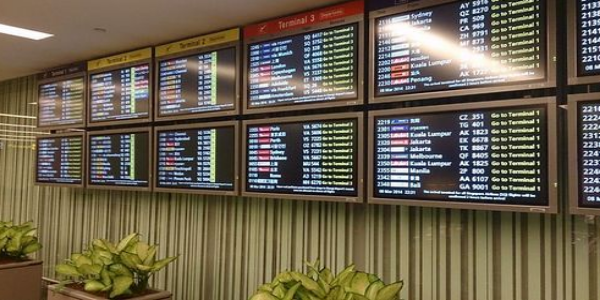 Sunrise Systems & Instruments specialize in offering a comprehensive range of LED display systems (Light Emitting Diodes) to our global clients. We possess an invaluable expertise in the electronics engineering industry. It enables us in manufacturing the LED display systems which beat the standards of performance, quality & client satisfaction. Our LED display systems are widely used in many Banks, Hospitals, Shopping Malls, Educational Institutions, etc. We can also efficiently offer customized LED systems to our clients. The gamut of products offered by us under this category includes LED display systems, customized display boards, electronic display boards, color display boards, LED indicators, electronic queuing systems, single LED displays and tri color LED displays.
Single LED DisplayThe single LED display & tri color LED display offered by us to the clients are manufactured from highly standardized technologies for provide high satisfaction to our clients. The salient features of these single LED display & tri color LED display are :. Powerful visual effect to make system lively.. Multilingual Messages can be created in English, Hindi & Marathi etc.. It displays date, Time & Temperature, Humidity.. Display different set of messages in different time slots.. It has got a library of 500 thoughts.. Switch on & Switch off at instructed time.These LED displays are used widely in various hospitals, airports, shopping malls in various sizes according to their requirements.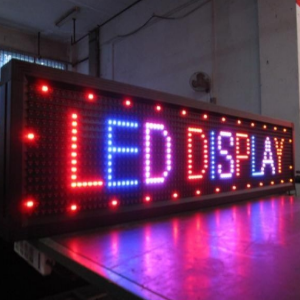 Additional Features :. GPRS Connection. GSM Interface Customized Display BoardsWe have an expertise in manufacturing & exporting extremely sophisticated customized display boards. These customized display boards are purposely designed & manufactured as per the varied display requirements of our clientele. These customized display boards are widely applied in various industries & organizations for dissemination of information. Following are the special features of these customized display boards : . Digitally operated & highly flexible, multilingual messages can be created in English, Hindi, & other languages.. Highly functional in displaying different sets of messages in different time slots.. Perfect visual display.. Display of desired quotes. Tri Colour LED Display
The smart electronic queuing systems offered by us to the clients are used in various Banks, Railway Stations, Offices & Hospitals for bringing order into their operations. These electronic queuing systems are installed at places where people wait in a queue for getting a service. This system assists in reducing the real & apparent time of waiting, accelerates the service delivery and provides optimum satisfaction to the customers. Some of the striking features of this electronic queuing system are as follows :
. Systemizes the daily work.. Supports up to three service types & 16 serving counters, can be configured according to the company requirements. . Bright 7 segment units to display client number & the serving counter.. Customer waiting indication on each counter. Token ticket carries branch name, date & time of issue.. 'Daily Efficiency Report' gives the number of customers served by each counter & also the inventory of the customer arrival time & wait time for receiving service . High quality thermal printer to dispense token numbers. LED IndicatorsWe also offer a wide variety of LED indicators to our clientele in the global markets. These LED indicators are built with advanced technologies & are widely used at airports, shopping malls, traffic signals, taxi stands, hospitals, bus stops, cinemas, bars, trade centers & restaurants, etc.
Our LED indicators are designed to withstand harsh weather conditions & offered with a remote control. These LED indicators are used for displaying different types of information like temperature, stock, prices, etc.
Technical Specifications :. Digit Height : 29cm. Parameters Shown : Date, Time & Temperature. Scan time for each parameter : 5 – 60 seconds (Programmable). Power Supply : 220 – 230 V AC. Warranty : One Year. Dimensions : 1100(L) x 200 (W) x 430 (H) mm. Visibility : High Intensity Red light LED used for Daylight visibility. Remote Facility : Can be operated from distance of about 10 meters to make changes. Clock Display Mode : 24 Hours (Railway Type)Home II About Us II Products II Infrastructure II Projects II Events II Awards & Achievement II Contact Us II QueryCopyright © Sunrise Instrument Pvt. Ltd. All Rights ReservedSite Developed & Promoted by Advent InfoSoft Pvt Ltd.