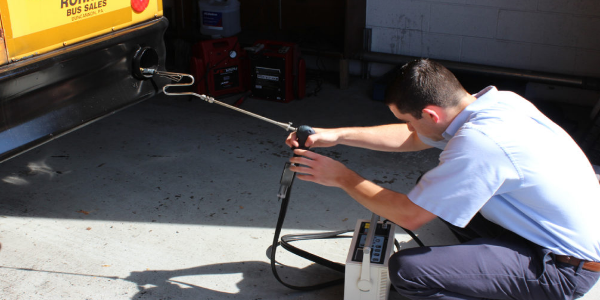 We have also designed pollution checking machines which include digital exhaust gas analyzer and digital exhaust gas meter that can easily check the pollution level of various automobiles. This pollution checking machine is easy to install & function efficiently. This pollution checking machine also minimizes the amount of harmful carbon mono oxide emitted by the automobiles. We offer digital exhaust gas analyzer and digital exhaust gas meter in pollution checking machines.
Digital Exhaust Gas Analyzer
We manufacture and export a wide range of digital exhaust gas analyzers, that specifically designed for the automobile industry. Designed using latest technology, these analyzers can easily check the pollution level of various automobiles. Elegant and smart in appearance, our analyzers are easy to install and known for their efficient functioning. Further, our range is tested on various parameters in order to meet the set industrial standards. Sailent Features :. Elegant & Smart Appearance . Indiginised Compact Product. State of the Art technology. Outstanding accuracy, stability & durability. Response time of less than 10 seconds. Standby for low power consumption when not in use. 8 Bit: Microprocessor controlStandard Accessories :. Exhaust Probe with Water Trap Filter & Tube. RS 232 Cable. Battery Cable. Moisture Trap Filter Element. Power Cord. Graphic LCD Display for day & night visibility. Membrane switches for long durability. Measures Petrol, LPG & CNG engines. AC/DC operational. Approved by ARAI, Pune.Optional Accessories :. Nox Sensor. PC Interface Software. Extension Pipe with Adaptor. Remote Unit. Printer 24 Col. Dot MatrixTechnical Data :. Response Time : < 10 Sec.. Warm Up Time : < 1 minute. Operating Temperature : 0°C to 45°C. Power Consumption : 25 WSpecifications :. Gas Measured : Co, Co2, HC, Nox (Optional). Principle : Non-Dispersive InfraredDigital Exhaust Gas Meter We provide our clients a range of high quality digital exhaust gas meters that are manufactured using state-of-the-art-technology. These find wide application in automobile industry for checking pollution level of various light as well as heavy vehicles. Designed with precision, these gas meters are appreciated for their high efficiency, outstanding stability and durability. Our gas meters are made in compliance with the prevalent standards and quality tested before delivery to the clients.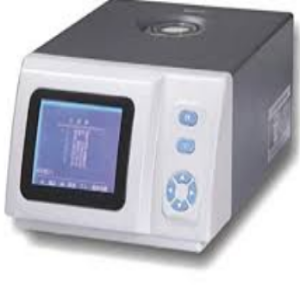 Salient Features :. Tough & Robust Appearance. Indiginised Product. State of the Art technology. Outstanding Stability & durability. 8 Bit-Microprocessor Control. LCD Display on Control unit & remote. Membrane switches for long durability. Meant for free acceleration only. AC / DC operational. Warranty: 12 Months from the date of Supply. Approved by ARAI, PuneStandard Accessories : . LCD Remote Unit. Exhaust Hose Pipe. Probe Pipe (3 Nos.). RS 232 Cable. Battery Cable Power Cord. RPM Adaptor. TrolleyOptional Accessories :. PC Interface Software Printer 24 Col. Dot Matrix Battery Tachometer Piezo Electric SensorTechnical Data:. Light Source: Halogen Lamp. Detector : OPT 101. Display : LCD Display. Operating Temperature : 0'C to 45'C. Operating Humidity : Upto 35%.RH(Non-Condensing). Control Unit : L-362, W-132. H-262 mm. Sensor Unit : L-160, W-I64,H-166mm.Weight. Control Unit : 5 Kgs.. Sensor Unit : 12 Kgs.Measurement :. Smoke Density in Hartrige Unit (HSU) & Light Absorption Coefficient (K)Range :. HSU : 0-100% capacity. K : 0-99.99 % Absorption. Temp : 0-150″CResolution :. HSU : 0.1 %. K : 0.01 M'. R.P.M. Piezo : 400-6000 RPM. Tachometer : 400-9999 RPMTime Constant :. Physical : 0.3 Sec.. Electrical : 0.1 Sec. Temperature : PT 100. H.P.M. Sensor : Piezo Eleclric. Battery Tachometer (Optional). Printer : 24 Col. Dot Matrix. Power Consumption : 25 W. Power Supply : 150-230V AC, 11-25V DC through external battery.Digital Wheel BalancerModel : Smart Balancer – Digital (005) Technical Specifications :Max Power Requirement Wattage : W 600 Power Supply : 230V Ac Single Phase Balancing Accuracy : gr1 Net Weight With Guard : 165 Kg Approx Rim Diameter : From 10" To 24" Rim Width : From 1.75" To 20" Cycle Time : 6 Sec Dimensions With Wheel : 1350mm ( Hood Open ) Guard : 120mm