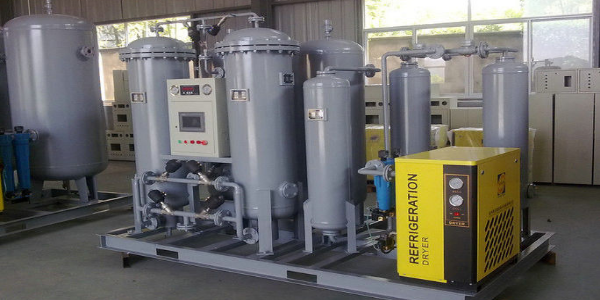 The high performance portable nitrogen generators offered by us in the marketplace are highly applauded by our clients for their efficiency & quality. These industrial nitrogen generators are used widely for various industrial applications. Manufactured from standardized processes, we offer nitrogen generators for tyres under this category. Nitrogen Gas GeneratorsWe offer precision engineered nitrogen gas generators for tyres, to our clients. These high performance nitrogen gas generators are used for inflating vehicle tyres with the help of nitrogen gas. These nitrogen gas generators are manufactured with advanced technology & are available with enhanced value added features. We manufacture these N2 gas generators in various capacities for inflating the tyres of light as well as heavy motor vehicles. These nitrogen gas generators are being widely used in the automobile industries. Our clients can avail these N2 gas generators from us at industry leading prices and in a customized form according to their specific requirements.
Nitrogen Tyre Inflator for OTR, Dumper & EarthMoving Vehicle Smart N2 Heavy -1500Application : High Volume Truck /OTRThe Model Smart N2 Heavy – 1500 is the largest generator in the Sunrise line. This membrane tower system was designed for high volume commercial shops and OTR tyre applications. With 21.3 SCFM of nitrogen output, this machine produces more nitrogen per hour than any other standard system on the market!Specifications:. Air Input – 41.4scfm@160psi/25°C. Air Input Range – 100psito 175 psi. N2Output – 21.3scfm. N2Purity – 95% to 99.9%. N2Dewpoint – -21°C. Operation Temp – 5°to65°C. Inlet Port – 1/2″BSP. Outlet Port – 1/2″BSP. N2 Purity Port – Optional. Auto Shut-Off – Optional. Pre-Filters – 2 (Air & Oil). N2Outlet Press Gauge – YesBenefits of Nitrogen Tyre Inflation:-. Enhanced safety.. Reduction in fuel consumption.. Extended tyre life.. Slow chemical aging & oxidation elimination.. Low tyre failure & better grip on the road & reliability.
. Better tyre pressure retention.. Improved retread ability & stronger casings.
Smart N2 Heavy-1000Application : Medium Volume Truck /OTR
The Model Smart N2 Heavy – 1000 is our generator for most commercial truck tyre applications. This tower system incorporates a membrane system that is capable of generating enough nitrogen to inflate an average truck Tyre in less than 3 minutes with a nitrogen output of 14.2 SCFM, the Model Smart N2 Heavy -1000 is the most efficient commercial nitrogen generator in its class.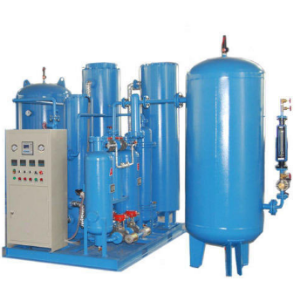 Specifications :. Air Input – 27.6scfm@ 160psi/25°C. Air InputRange – 100 psi to 175 psi. N2Output – 14.2scfm. N2Purity – 95% to 99.9%. N2Dewpoint – -21°C. Operation – Temp5° to65°C. Inlet Port – 1/2″BSP. Outlet Port – 1/2″BSP. N2PurityPort – Optional. Auto Shut-Off – Optional. Pre-Filters – 2 (Air&Oil) . N2Outlet Press Gauge – YesNitrogen Generators We have with us a range of nitrogen generators, that are used for inflating vehicle tyres with the help of nitrogen gas. Precision engineered using advanced techniques, our range of nitrogen generators are available with enhanced value added features. Owing to its high efficiency and quality, our range is widely acclaimed in the automobile industry. Further, these generators are also provided by us in customized specifications and at industry leading prices.
Wheel BalancerModel : Smart Balancer – Computerized (008)Our range of Wheel Balancer is widely appreciated for the following attributes:Computerized video graphic wheel balancing machine
Suitable for Car & LCV wheels
Two modes of measurement: fine & normal
Digital data setting "+" & "-" keys
Five modes of alloy wheel function
Single spine low RPM balancing technology
Automatic positioning for weight installation
Self calibration using master weight
Self diagnostic / pedal brake
Alloy / mag wheel balancing
Maximum power requirement: W600
Power supply: 220/240 v single phase
Rim diameter: from 10″ to 24″
Rim width: from 1.5″ to 20"
Resolution: fine/normal1 gms, 5 gms
Motor: 33 HP I – Phase Approx. weight: 165 kgs
Dimensions with wheel guard
W x L x H=1350 mm. X 1220 mm. X 1710 mm